Do you need a bathroom or kitchen renovation?
Is you bathroom looking tired?
Has your kitchen seen better days?
Does the shower in your home need new taps or a shower rose?
Does the vanity in your bathroom need taps or spout ?
Does your bath tap ware need a change? Does your home need a new vanity?
We can help.
We have a solution for any plumbing problem in your home or business premises.
If your bathroom looks tired and your kitchen has seen better days we can help.
If the tap ware in your shower, basin or bath need a freshen up, we can help.
If your home need a new vanity we can help.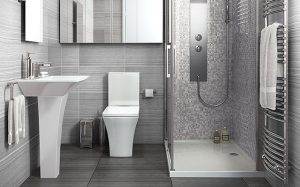 What can we do?
Changing the taps and shower rose is a great way to freshen up your shower.
Hand held shower rose are a great addition in a bathroom as they are handy for kids and make cleaning the shower a breeze.
Replacing the basin tap set in the bathroom is a great way to freshen up the look and add value to your home or investment property.
A few simple changes to the fixtures in your bathroom can also add hundreds of dollars per year to the rental return of your investment property.
Quality bath taps that is easy to turn off is great for the kids and Mum and Dad.
When fitting taps we install soft closing washers to make using the taps as easy as pie.
Mmmm…pie.
Replacing a bathroom vanity is another great way to improve the look and add value to your property.
We install only quality Australian made products when we renovate.
Why Choose Gold Coast Plumbing Company?
Experience – Our tradespeople have years of experience.
Equipment- Our company has the right equipment.
Guarantee – Our workmanship has a lifetime guarantee.
Quality – Unlike our competitors we provide affordable quality.
Genuine – We genuinely want to provide you with a service that will keep you as a customer who will come back for years to come.










—

Peta Johnston, Mudgeeraba, Gold Coast

Great professional service by Jake.. he took the time to explain everything to me... left my ensuite nice and clean.. very courteous young man.










—

Ray Brida, Surfers Paradise, Queensland

Absolute brilliant and great work by Jake. I don't often leave good comments but this is an exception. Very reasonably priced and great communication right through from booking to completion. Sorted out the long term problem when other plumbers couldn't. Will be definetly be only using them from now on. Thanks again and one happy daughter who is back having hot showers. Five stars.










—

Holly Wood, Helensvale, Gold Coast

I rang around 9am this morning and Brent was available at midday to do the work we needed. The person I initially spoke to on the phone was just lovely and great customer service skills. Brent sent an SMS as promised at 11.30am to give 30 minute warning of arrival. Arrived on time, such a lovely gentleman who was very efficient and personable, well presented. We had our new fridge requiring water to connect to it to run filtered water and for ice cubes. Previous plumber said it was too hard. Brent made it all work while smiling. Too good! Then a few other jobs were needed, he was able to attend to - shower required new shower head and taps. And the hot water service was leaking. All in all, we would definitely only be using these guys from now on.










—

Lucy Irons, Robina, Queensland

All round fantastic experience, from first contact to completion. Dane called me back within 5 minutes of me emailing and was very friendly and helpful. Trevor arrived the following day to provide a quote, which was so reasonable I decided to go ahead there and then. In half a day I had a new loo, new downpipes and zero leaks. Trevor did a 5 star job, even leaving the place cleaner than when he arrived! I couldn't be happier and will definitely be using these guys again.