Do you need a bathroom or kitchen renovation?
Is you bathroom looking tired?
Has your kitchen seen better days?
Does the shower in your home need new taps or a shower rose?
Does the vanity in your bathroom need taps or spout ?
Does your bath tap ware need a change? Does your home need a new vanity?
We can help.
We have a solution for any plumbing problem in your home or business premises.
If your bathroom looks tired and your kitchen has seen better days we can help.
If the tap ware in your shower, basin or bath need a freshen up, we can help.
If your home need a new vanity we can help.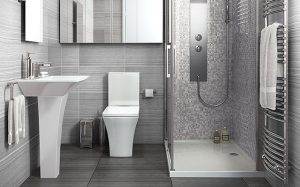 What can we do?
Changing the taps and shower rose is a great way to freshen up your shower.
Hand held shower rose are a great addition in a bathroom as they are handy for kids and make cleaning the shower a breeze.
Replacing the basin tap set in the bathroom is a great way to freshen up the look and add value to your home or investment property.
A few simple changes to the fixtures in your bathroom can also add hundreds of dollars per year to the rental return of your investment property.
Quality bath taps that is easy to turn off is great for the kids and Mum and Dad.
When fitting taps we install soft closing washers to make using the taps as easy as pie.
Mmmm…pie.
Replacing a bathroom vanity is another great way to improve the look and add value to your property.
We install only quality Australian made products when we renovate.
Why Choose Gold Coast Plumbing Company?
Experience – Our tradespeople have years of experience.
Equipment- Our company has the right equipment.
Guarantee – Our workmanship has a lifetime guarantee.
Quality – Unlike our competitors we provide affordable quality.
Genuine – We genuinely want to provide you with a service that will keep you as a customer who will come back for years to come.