Gold Coast Plumbing Company
Lifetime Workmanship guaranteed | Locally owned and operated
Welcome to the Gold Coast Plumbing Company.
Gold Coast Plumbing Company are the trusted professionals who can solve all plumbing problems in your home or business.
Our unique 'Up Front' price service means that our clients understand their options and the price before we begin.
ABOUT

Why Choose Us
Our tradespeople have years of experience
Our company has the right equipment for the job.
Our workmanship has a lifetime guarantee.
Unlike some of our competitors we provide affordable quality.
We genuinely want to provide you with a service that will keep you as a customer who will come back for years to come.
OUR PRICES

Our unique 'Fixed Price' service means that our clients understand their options and the price before we begin.

OUR SERVICE

We make ourselves available to our customers, are punctual and will do our best to minimise disturbances to you.

OUR GUARANTEE

All our work comes with a lifetime guarantee.

About Us
Over 20 Years of Experience Working on Domestic Building Projects, Industrial Construction, Mining Activities across Australia from Far North Queensland and the Whitsunday Islands to the Remote Outback and Pilbara Region of Western Australia.
The Gold Coast Plumbing Company team have been involved in the Building, Construction and Mining industry since 1996.
We are Locally Owned, Family Operated and Support the Local Community through various Sponsorships.
Gold Coast Plumbing Company is a Member of the Master Plumbers Association of Queensland.
We are Licensed with the Queensland Building and Construction Commission, Beazley & Firth Pty Ltd trading as Gold Coast Plumbing Plumbing Company. QBCC Lic: 15025411.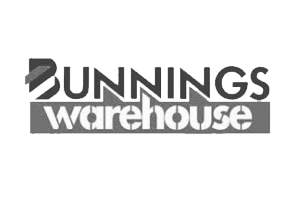 
HUNDREDS OF SATISFIED CUSTOMERS
Probably the best service offered by a plumbing business on the Coast! It's not always easy to deal with some 'tradies' but Dane from GC Plumbing is a true, genuine exception. Professional, patient and with a genuine sense of humour he sorted out our problems with a minimum of fuss, explaining all procedures, and answering a mountain of questions from 'she who must be obeyed'! A Christmas present came early this year. May your business continue to thrive!!










—

Nicola Koch-Brown

Absolutely wonderful service! I rang and spoke to Belinda about having our toilet fixed. Such wonderful Friendly service. Dane was around at our house within 3/4 hour with a quote that I was very happy with. I found a couple of other problems with leaking taps before Dale arrived and he was very happy to fix those at the same time. I am so very happy to have found a plumbing company & plumber that we will be using in the future 🙂










—

Brianna Heatherington

Great experience!! Dane was amazing! We had a problem with a leaking pipe that was situated underneath our driveway. Gold Coast Plumbing Company were extremely professional and friendly, as well as affordable. Dane resolved our pipe problem without having to cut into the drive way at all, which in turn saved our household a lot of money and repair time! Great job! 100% would recommend.
Excellent service and very friendly people. Dane and Belinda arrived on time and had everything they needed to do the jobs. I have already recommended them to friends. Thanks for your professional and prompt service.
Honestly! These guys are the best. So friendly and reliable. Highly reccomend!
Dane helped us to unblock the sewage drain due to tree root infiltration. He was friendly, professional and used excellent equipment to get the job done. We have no hesitation in recommending the Gold Coast Plumbing Company.
Thanks to the guys from Emergency Plumbing Gold Coast & Nerang for their prompt and efficient service today. I will definitely not hesitate to call you again next time I need a plumber.
Not only did they call to ask if they could come earlier than arranged but they offered a free CCTV drain camera service which enabled them to see exactly what the issue was. They were also very friendly, offered a range of options as to how to clear the drain and very quickly got the work done. I would definitely recommend to anyone needing a plumber.
As a business owner of a cafe, I know how important customer service is, especially first impressions.  I was in urgent need of a replacement hot water heater, did my research, took photos and new exactly what I needed.  After numerous phone calls, there wasn't anyone I felt comfortable with until I called Gold Coast Plumbing Company and spoke with Belinda, she took customer service to a whole new level. Finally, I found someone who was enthusiastic, helpful, cheerful and above all made my problem her own.  Within minutes she had the boys heading my way.  Dane and Brett went above and beyond their duties, not only did they install new equipment but they helped fix existing equipment while they where there at no extra cost. Two charming gentlemen with a great sense of humour, exceptional work ethic,outstanding and fast service.  To my surprise the cost was fair less than I expected and had been quoted on from others.  I have made this company my number one plumber for all my commercial and residential needs in the future. I'm not one for recommending anyone on first encounters but there is always an exception to the rule and this company for me, is it.  I can't thank them enough and it was a great pleasure meeting and dealing with them all.
Contacted this company and needed work done urgently and on set day. They were excellent, and arrived on time. The work was carried out cleanly and efficiently. Promo, clean and reliable. Would definitely use again and will recommend to friends and family. Well done
Great guys! Really nice and exceptional service, especially having my whole house fixed/replaced haha
We all know how annoying the drip, drip, drip of leaking taps can be. But…

A burst water pipe can occur when pressure in a pipe gets too high for it…

As we clean our teeth, shower, wash the clothes and do the dishes, it's something…

For most people, buying a house will be the biggest purchase they will ever make….

Doorless shower designs have been popular for a while now, particularly in Europe. Thanks to…

There's nothing worse than getting up on a cold morning ready to jump into a…

Is there a burst water pipe under my driveway? We were recently called to a…

Have you just opened your rates notice and discovered a huge water bill? Don't feel…